How to Build a Great Developer Portfolio Website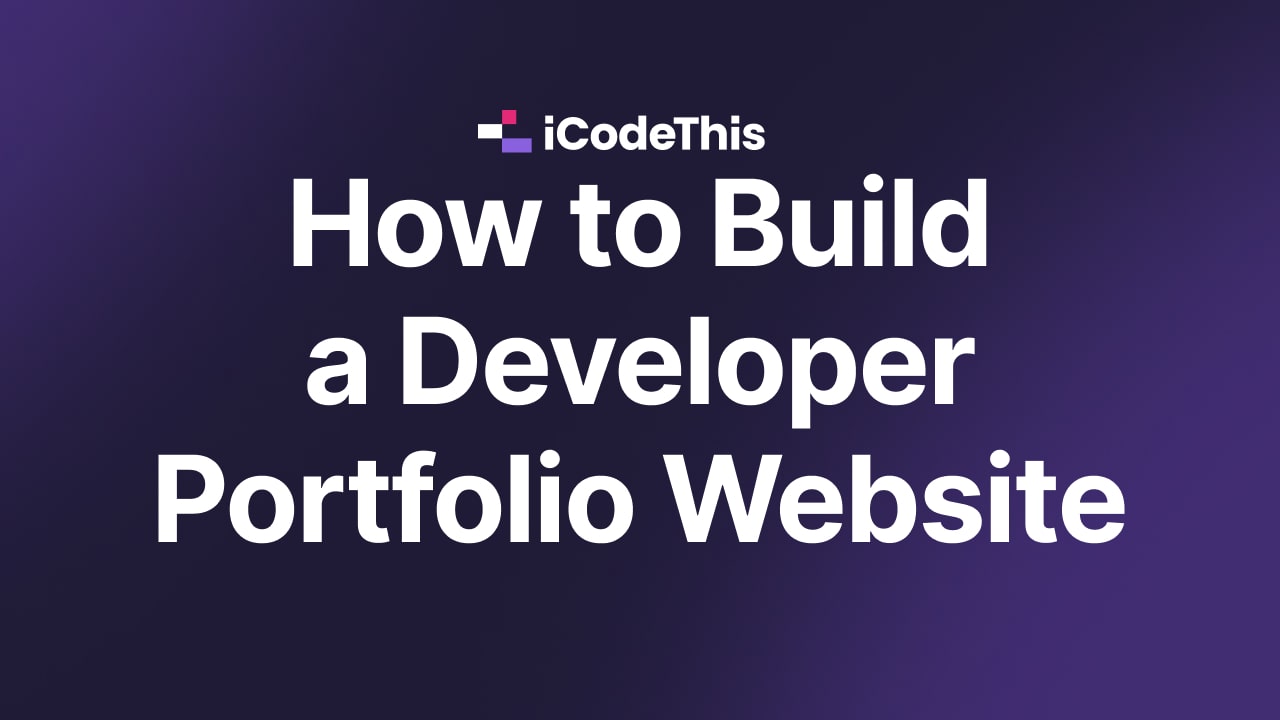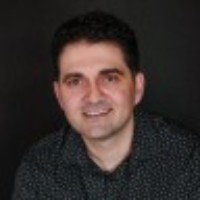 bynatmileticon Sep 15, 2023
I started my career as a developer in 2005. I worked as a full-time employee until I opened my company, Clio Data Solutions (now Clio Websites), in 2007. I quickly discovered how important having a good portfolio website was for a developer.
Attracting clients and employers was very different in 2007 because many of the services and tools we use today to promote ourselves didn't exist. We had to do things the old-fashioned way, such as having a great website to attract visitors.
My name is Nat Miletic, and I am the owner of Clio Websites, a Calgary-based web development agency. I have been in tech since 2005, working as a PL/SQL developer, C/C++ programmer, and a .NET developer before I got into WordPress and started to focus on growing my agency.
In this article, I will give you some tips on how to develop or improve your portfolio website so that you can attract new clients or get noticed by employers.
Let's get started!
Key tips to help your portfolio website stand out
As someone who has been in the tech industry for over 20 years, I have hired many developers and seen a lot of resumes and portfolio websites.
Here are the top 5 tips to help your portfolio website stand out from your peers:
A strong call to action
Focus on results and unique value proposition
Lessen the emphasis on technology
Make your contact info easy to find
Focus on performance and usability
Let's dig into each of these tips and provide more detail.
Improve your call to action
A strong call to action (or CTA) is a must-have for any website. Instead of saying "Hi, I am so and so and I am a dev", focus on what you can do for the visitor. This portion must be geared toward the goal that you are trying to achieve.
Your CTA largely depends on what your goal is. For example, if your goal is to get potential employers to your website in order to get hired, try something like this:
"With a passion for cutting-edge technologies and a commitment to clean, efficient code, I'm here to turn your ideas into reality. Let's build something amazing together! [Get In Touch Today]"
A strong call to action will turn visitors into leads and get them to contact you.
Results and value proposition
Your portfolio website should focus on results and a unique value proposition. This might be tough when you are first starting out, but you can use other experiences that may not be directly related to tech while you build your portfolio.
The US has more than 4.4 million developers. How will you stand out from the crowd? Your website should be less about impressing your friends and colleagues, and more about helping you land your next development job. This is a great place to show off your previous work and projects that you are proud of.
Here is an example of a unique value proposition that you could adapt for your website:
""Leveraging a unique blend of creative design and robust coding, I transform your visions into dynamic digital experiences. Specialized in full-stack development and committed to continuous learning, I ensure that every project is not just completed but close to perfect. Let's explore the future of technology together, one line of code at a time."
Less emphasis on technology
It's tempting to focus your website on a technology stack that you are comfortable with or that you want to promote. I would caution against this because you want to keep your door open to new technology and opportunities.
Also, depending on your goals, the visitors may not be as interested in a particular technology stack. Instead, they might be more interested in the solutions that you provide. This is especially true for freelancing websites.
If you are a developer seeking employment, promoting a particular technology stack is beneficial because employers are looking for those specific skills. However, putting more emphasis on your ability to learn new skills and deliver solutions, will make your website much more appealing to potential employers.
This particular portion of your website should focus on the results, benefits, and unique qualities that you bring to the table, rather than just listing technologies and tools.
Easy to find contact information
I have seen some awesome and impressive portfolio websites, but the contact information is really hard to find or non-existent. While it is tempting to create a minimalistic website that focuses on your portfolio and results, it's just as important to have your contact information easy to find, and easy to use. What good is a cool-looking website if no one can contact you?
Your contact information should be part of your CTA and plastered in the hero section, as well as the header menu of your website (usually in a different color or easy to see).
It's also important to remember that your clients and visitors may not be as familiar with the communication methods that developers use. For example, avoid using GitHub and social media links as a contact CTA. Instead, use a web form, email, or phone number.
Your contact methods should be easy for people outside of the tech field to understand and use. You want to make it as easy as possible for the clients.
Focus on performance and usability
Want to show off that cool new animation on your portfolio website? My recommendation would be, don't. Keep things simple and easy for visitors to find. Focus on the core information and the ability to contact you as quickly as possible.
Always prioritize a good user experience and interface over fancy animations and tricks that you learned.
Ensure that your portfolio website is:
Responsive and easy to view on all devices
Loads quickly on desktop and mobile
Follows accessibility best practices
Tuned for better SEO results
And lastly, your portfolio website is never done. There is always room for improvement (based on client feedback and conversions), and the opportunity to add new portfolio items or projects that you are proud of.
Final thoughts on creating a great developer portfolio website
No matter what type of development you do, having a great portfolio website can be one of your most valuable assets. Relying on social media, or other people's platforms puts you at risk. You will be subject to changes, price increases, and other unforeseen risks. This is the reason I always recommend that people build their own websites that they have full control over.
If you are looking for a WordPress-based Portfolio template, check out our free template that can help you get started. WordPress is a great platform to help you build your portfolio, add a blog, and learn some SEO skills that can help you attract new leads and visitors.
Apply these tips to your portfolio and you will be much more successful in attracting the right employers, or freelancing gigs.
Tags:Portfolio